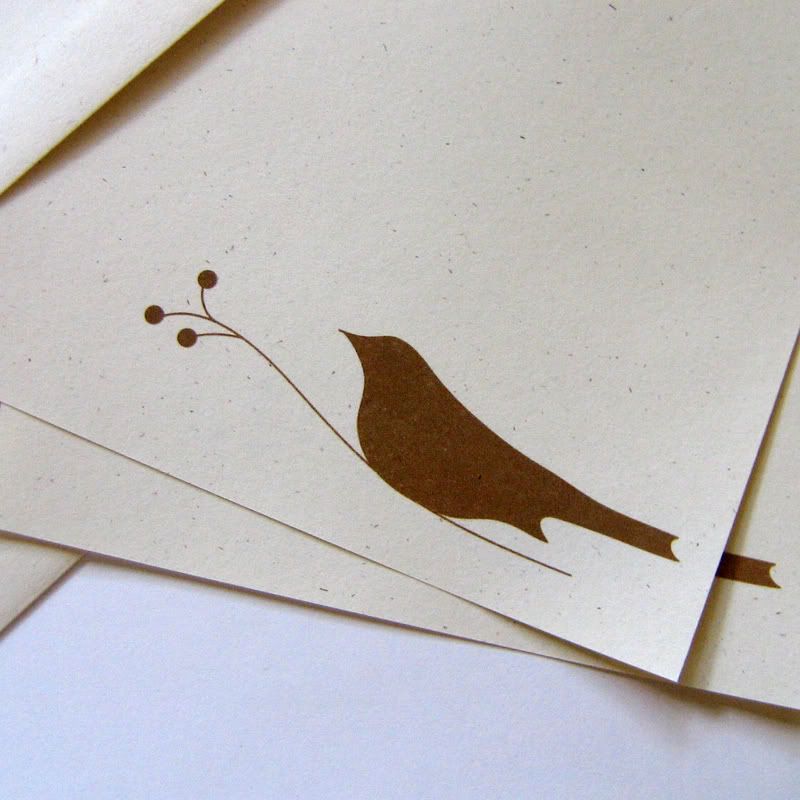 Not too long ago, I ran across quite a few people looking for recycled stationery. They said it was nearly impossible to find! After many years of making greeting cards, I decided to have a go at stationery. It turned out wonderfully!
I currently have four designs, but plan on adding more. They currently come in sets of 15 sheets of paper with 10 envelopes. Of course, as always, I'm happy to change the quantity.
The paper and envelopes are 100% de-inked post consumer recycled materials. Post consumer waste makes the most environmentally friendly products because it is simply garbage that would normally be thrown out--magazines, newspapers, etc.
You can see my other designs at
Bitsy's Greetings
on Etsy or on my
website
.